We democratize digital transformation in SMEs
Since 2010, Bluumi has made a continuous investment in R & D, creating an advanced automated generation platform for native iOS and Android applications and websites.
A solution that will help you improve the sales of your company and offer your customers an excellent operational tool, external and internal communication, loyalty, ecommerce and gamifcation.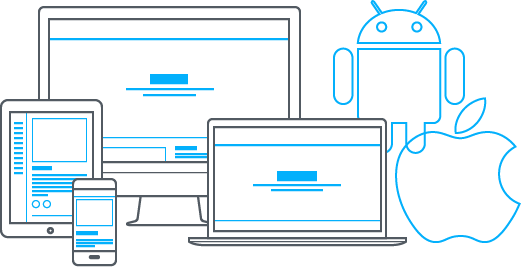 Features
You will be able to generate applications with all these native options for iOS and Android.
You can also add advanced features:

Apps and Webs Management
The most complete CMS mobile for our apps and responsive webs, with hundreds of customization options, real-time statistics and a cutting-adege push platform.
All webs and apps can be managed by the clients themselves, using the Meethodo's own multi-language CMS, with on-line support, to connect and seduce users with targeted messages, promotions, surveys, news, events, becoming In the best mobile marketing tool and analytics.
You have options like send push, edit content, menu, design and functionality , both before and after the app is published in the markets.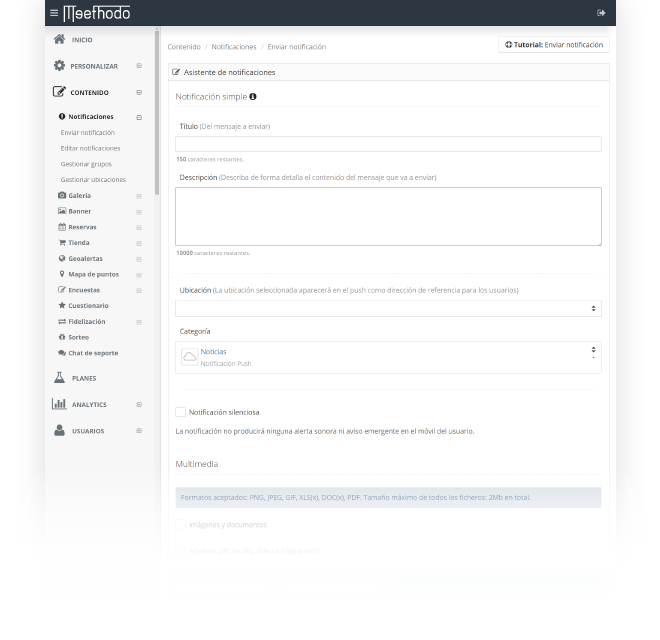 App Factory Management
A complete CMS to manage the publishing and billing of the applications you generate with your App Factory.
You will be able to create and edit default application templates, control their publication status, assign prices by model, query statistics and many other useful management tools.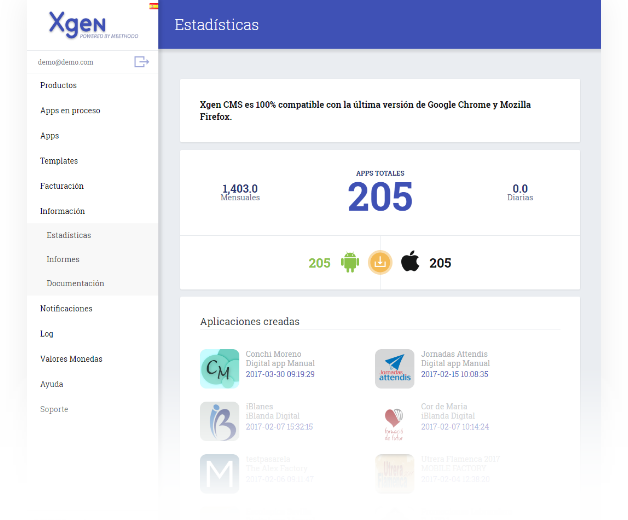 Become a distributor from 295 €/month
Build your complete mobile business.
Be part of the Mobile Era
Are you interested in creating your own Apps Factory?
Send us a message and we will get in touch with you to give you all the information.