Meethodo
One-Click administration for your App, Website and Social Networks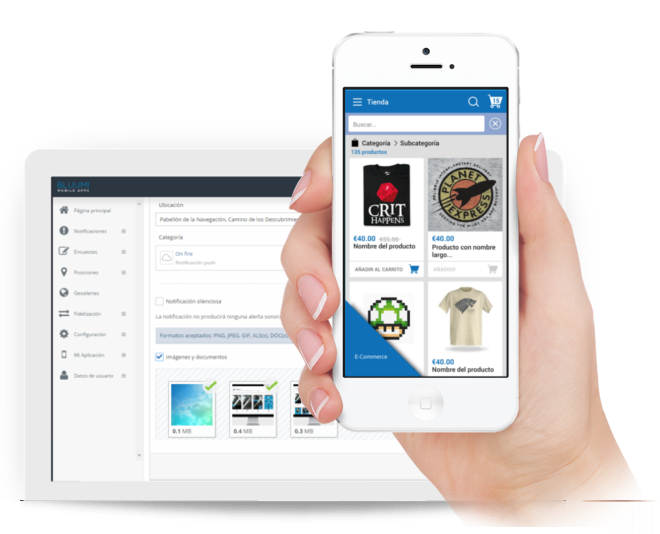 More than 150 options
Each feature contains multiple customization options
It combines all our options and creates an application tailored to your communication and marketing needs; for SME, event or association our features are a perfect digital marketing tool.
Connect your channels
Integrate your online channels through Web View, RSS, integration with social networks, etc.
In addition, you can evaluate custom integrations with the company's experience in connecting standard API and SDK in the communication and marketing software industry.
Publish in real-time
Manage your application through Meethodo, our own content platform
Publish notifications, content, events, managing the application in real time. You do not need to re-publish it in order to edit the content, you can also add category menu or even redesign the app's interface any time.
More than 150 different options
A software with hundreds options
Meethodo is a cloud software developed by Bluumi that allows to manage the content and configuration
of the applications and responsive webs created by our technology. It offers options like send push, edit contents, menu, design and features,
all before and after the app is being published in the markets.


Advanced notifications
Create notifications with different content options, segmentation and schedule your submissions.

Manage your users
Manage your users database, export it, create different groups from the registry fields and their behavior.

Dynamic interface
If you want to edit the design of the application, even when published, Meethodo allows you to update the interface, colors, icon and design in real time.

Usage statistics
It analyzes and downloads all the information about the downloads, users and behavior of the application in simple form so that you can establish your own objectives.

Automatic publishing
Publish the app when it is ready from Meethodo, you only have to select the payment option so that we automatically launch your app to the iOS and Android markets.

Add features
Edit your menu in our CMS and add new features among all the options that we offer with Meethodo.